Midway is being remodeled, so I'd estimate 1/3 of the building will be torn out and under construction (rotating through end of year) which means no A/C. We aren't the only school dealing with old buildings and no A/C. My daughters have come home each day flushed and sweaty after a day in their stiflingly hot middle school on Spokane's South Hill.
Our construction crew (yes, they are OURS. A long term gig, an open invite to coffee in their trailer. For real) is working with creative air flow recirculation strategies but because of horrid air, we can't use cool air from outside. There has been no outdoor recess or PE, and will be no gym, (until January) and no library (I run around to different classrooms to teach.) The teachers and students, (with the exception of the temporary portable classrooms which are new and have A/C) are wilting.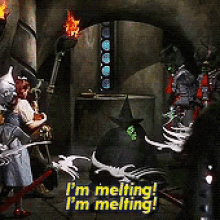 They manage to stay engaged and do what they are told and when it's my turn to teach them I've been telling them:  "Look. You'll hear of other students across the city with their 'cool learning spaces' and their 'gymnasiums' and 'librarians who let them check out books,' their *dry clothes* but you will have SO MUCH MORE CHARACTER. When life doesn't work out and you are slapped with broken promises and plans it will all just ROLL OFF YOU because you will have had THIS YEAR. You are learning to have GRIT!" 
That many of us were actually covered in physical grit is beside the point.
I sincerely hope our air will calm down, for o many reasons, but I remain dazzled by the workability we've created. 
Also, in library news, I've taught students to place holds, but given the circumstances of the library/music room, it could take a while to dig out your books from crowded, covered shelves, or the storage unit outside. You'll need to be patient about that too!